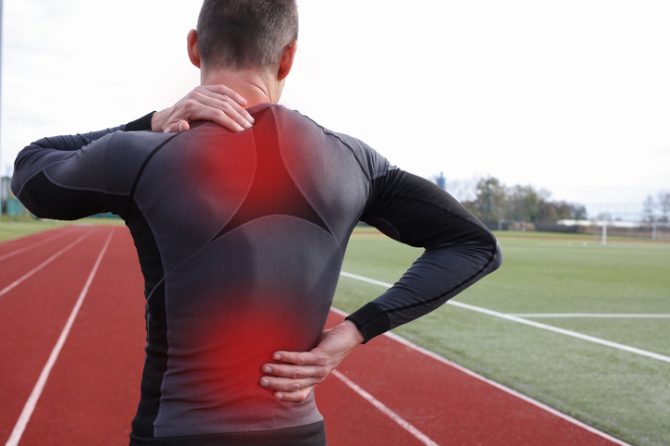 When you hear the word "massage" you might visualize a day at the spa with cucumbers over your eyes. And while it is relaxing and fun to get a massage to rejuvenate, just like other forms of medicine it also has serious therapeutic benefits. When you combine acupuncture and massage therapy as many athletes do, you can enhance your performance, speed up recovery times and help prevent injuries. Combining Chinese acupuncture and massage, provides a unique blend of some of the best forms of preventative medicine available. Many athletes, professional or otherwise, have been leveraging these benefits for years.
MASSAGE AS MEDICINE:
Regular massage therapy is a treatment protocol with many benefits. It's especially beneficial for those who are very active, have a physically demanding profession or who have suffered an injury. Some of the most common injuries that massage can help treat include sprains, strains, muscle tightness and fatigue.
If you are an athlete, you know injuries go with the territory. It's not a matter of "if" but rather a matter of "when" you'll get injured. Therefore, it's important to know how you'll treat your injury when it occurs. Combining sports acupuncture with massage therapy is an effective way to treat injuries. Common athletic injuries include:
acute sprains
tendinitis,
lower back injuries,
shoulder injuries,
knee injuries and
ankle injuries.
Massage therapy helps relieve tightness, loosen scar tissue and increase blood flow. It can also increase the body's healing rate and shorten recovery time. This makes it an excellent complimentary therapy for sports acupuncture.
BENEFITS OF SPORTS ACUPUNCTURE:
Sports acupuncture is a cutting-edge approach to treating injuries. It combines the best of Western orthopedics with ancient Chinese medicine. Sports acupuncture has helped:
reduce post-injury rehabilitation time,
decrease pain and inflammation,
increase range of motion,
release muscle spasms,
stimulate the immune system and
relieve stress.
MASSAGE FOR ATHLETES:
Whether you are a weekend warrior, dedicated to your gym routine or are an amateur or professional athlete, we know what matters to you. You want to stay in the game! Having an injury can take you away from the activities you love. Not to mention, it can cause you a lot of pain. To avoid that, here are a few ways you can incorporate massage to improve your athletic activities.
Before your game/workout: get a short massage directed at the parts of the body that will be doing the most exertion (i.e. the legs before soccer).
After your game/workout: within 24-48 hours get a massage to normalize the body's tissues.
Post-injury: to help relieve pain and return health to the body use massage to rehabilitate and support healing.
Various types of massage can be used to target problem areas. Be sure to share what activities you do with your massage therapist. Just like other medical practitioners, massage therapists can help you best when they know more about your lifestyle. With that valuable information they can suggest which type of massage is best for you, such as:
Massage therapy with cupping,
Deep tissue massage,
Trigger point massage, and
Sports massage to name a few.
OUR APPROACH:
We always include some bodywork with our acupuncture treatments as we know the level of healing it provides our patients. Plus, the combination of both modalities yields far better and faster results. In this sense, bodywork refers to therapeutic activities. It's so effective that it is often prescribed as a form of physical therapy for certain conditions. Massage therapy is also a type of bodywork. At AcuSports Therapy we have amazing, experienced massage therapists who work synergistically with our sports acupuncture treatments.
Curious about how you can up your game with sports acupuncture and massage therapy? We're here to help you find the right program, contact us here or call us at: 561-303-3436.
RESOURCES:
https://www.pacificcollege.edu/news/blog/2014/07/09/sports-acupuncture-scores-points-athletes
https://www.acupuncture-sandiego.com/sports-acupuncture/
https://www.physio.co.uk/treatments/massage/when-can-massage-help/post-injury.php
Leave a reply