How To Thrive In The Modern World: A Layperson's Guide To Chinese Medicine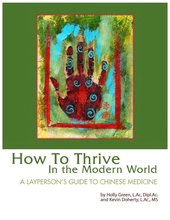 Are you frustrated with recurring injury?
Would you like to increase your performance, prevent injury, and recover faster?
Would you like more stamina, energy and focus for optimal performance?
Do you want to go beyond western medicines' short-term solutions?
Are you ready to create long-term solutions for the life of your dreams?
Would you like to lose excess fat while building lean muscle mass?